WELCOME TO OAK LANE RETRIEVERS!!!
PAGE UPDATED OCTOBER 16, 2018
WE ARE BREEDERS OF LABRADOR RETRIEVERS. WE BREED PRIMARILY  BRITISH LABRADOR RETRIEVERS. OUR DOGS, AND OUR DOGS BLOODLINES COME STRAIGHT FROM ENGLAND, IRELAND, AND SCOTLAND. ON THE ODD OCCASION IF WE COME ACROSS THE RIGHT TEMPERED NORTH AMERICAN BRED LABRADOR WE WILL DO A BREEDING AND CROSS THE 2 BLOODLINES.  WE HAVE BEEN RAISING AND BREEDING TOP QUALITY LABRADORS OF THE BRITISH WORING LINES FOR 15 YEARS. WE ARE MEMBERS OF THE CKC, AKC, AND KC KENNEL CLUBS. WE ARE LOCATED JUST OUTSIDE OF TISDALE, SASKATCHEWAN, CANADA
OUR LABRADOR RETRIEVERS CAN BE FOUND ACROSS CANADA, AND THE UNTIED STATES. OUR FOCUS IS TO BREED LABRADORS FROM TOP WORKING BLOODLINES TO PRODUCE AN ALL PURPOSE PUPPY/DOG WHO HAS:
NATURAL HUNTING ABILITY
GOOD LOOKS
WONDERFUL TEMPERAMENT
LOVING AND LOYAL CHARACTER
TRAINABILITY
INTELLIGENCE
STRONG COMPANIONSHIP
ABILITY TO BECOME PART OF THE FAMILY
WE CURRENTLY DO NOT HAVE ANY PUPPIES AVAILABLE AT THIS TIME. WE DO HAVE PUPPIES ON THE WAY THOUGH!!! WE HAVE AFOX RED LITTER BETWEEN PERAZZI X RED DUE FOR DECEMBER 2, 2018, AND A CHOCOLATE LITTER BETWEEN SAKO X TEX DUE FOR THE WEEK OF DECEMBER 23, 2018. PLEASE CHECK OUT OIUR AVAILABLE PUPPY PAGE FOR PICTURES AND MORE INFORMATION ON THESE UPCOMING LITTERS!!!
IF YOU ARE INTERESTED IN A PUPPY, PLEASE GO TO OUR AVAILABLE PUPPY PAGE FOR OUR FALL 2018/WINTER 2019  PUPPY SCHEDULE. THERE IS MORE INFORMATION AND PICTURES ON OUR AVAILABLE PUPPY PAGE. 
CHECK OUT OUR "AVAILABLE PUPPY" PAGE FOR MORE INFORMATION!!!
WE ARE PROUD TO BE MEMBERS IN GOOD STANDING WITH:
THE CANADIAN KENNEL CLUB (CKC).    
THE AMERICAN KENNEL CLUB (AKC)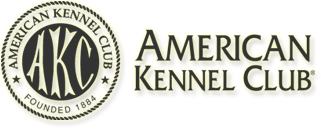 THE KENNEL CLUB (KC)  
IF YOU WOULD LIKE ANY INFORMATION ABOUT THE PUPPIES AND OUR ADULT DOGS PLEASE FEEL FREE TO CONTACT US AT 1-306-873-9552 PHONE CALLS ARE PREFERED, OR E MAIL US AT oaklaneretrievers@hotmail.com